Beginnings of the Glockner Family of Dealerships
The Glockner Family has been providing transportation in southern Ohio and northern Kentucky for more than 170 years and six generations.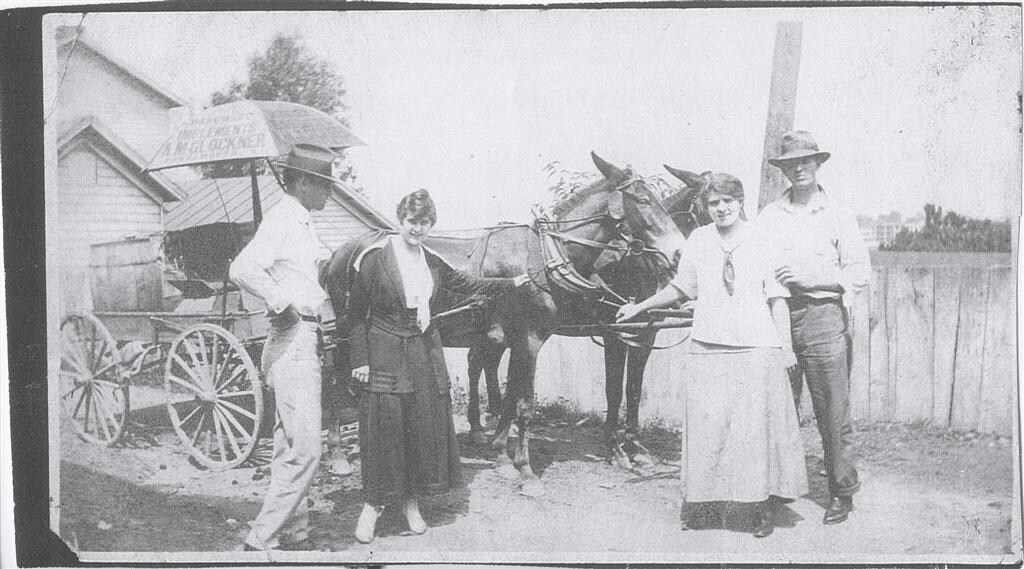 It all began in 1847 when Bernard Glockner emigrated from Germany and began selling bicycles at a hardware store on Market Street.  In 1891, Bernard's son Alex purchased the store along with his two brothers Frank and Adolph.  The three brothers continued to grow their father's business until the day a buggy salesman named W.C. Durant came calling.  Mr. Durant later founded General Motors Corporation and again called on Glockner and awarded a Chevrolet franchise to Mr. Glockner in 1912 and we remain the oldest continuously owned and operated franchise today.  When potential customers wanted to know what to do with their horse and buggy if they bought a new car, Glockner would take them in as trade.  Thus we became the first horse traders in automotive history.
In 1919, as the growth of the automotive business seemed inevitable, Mr. Glockner separated the automobile and hardware business and purchased property at Second and Chillicothe Streets.  The Glockner family tradition continued beyond the passing of Alex when his son, Edward A., and daughter, Helen operated the business.  After their retirement, Edward's son "Ebby" Glockner took the operation.  In the late 1960s, he constructed a much larger showroom and service center just north of Portsmouth at its current location.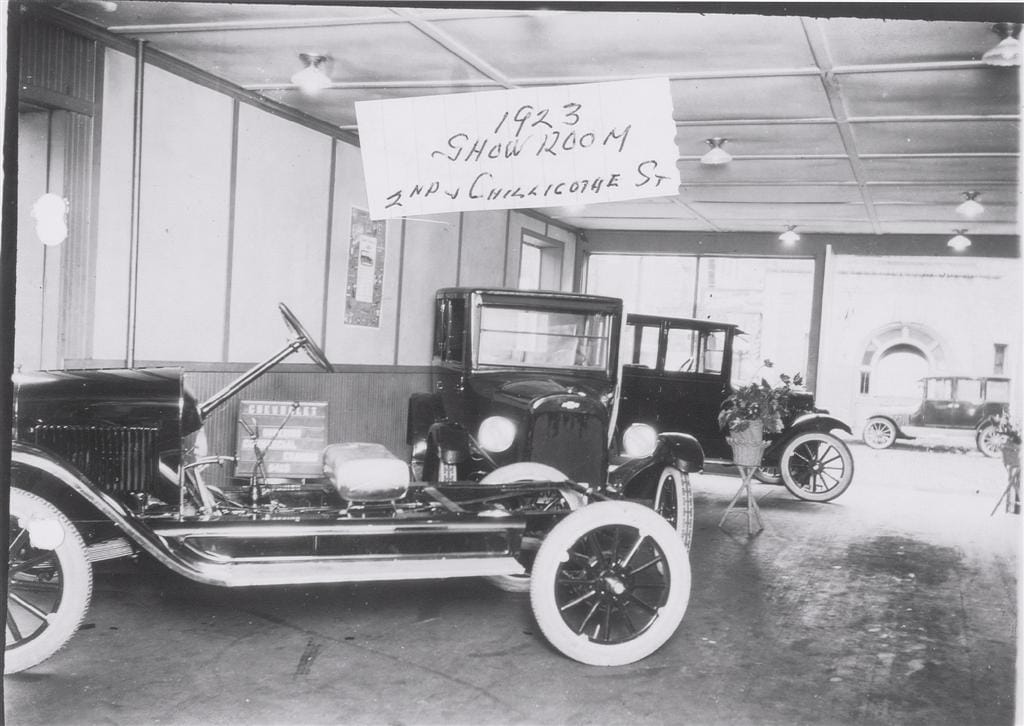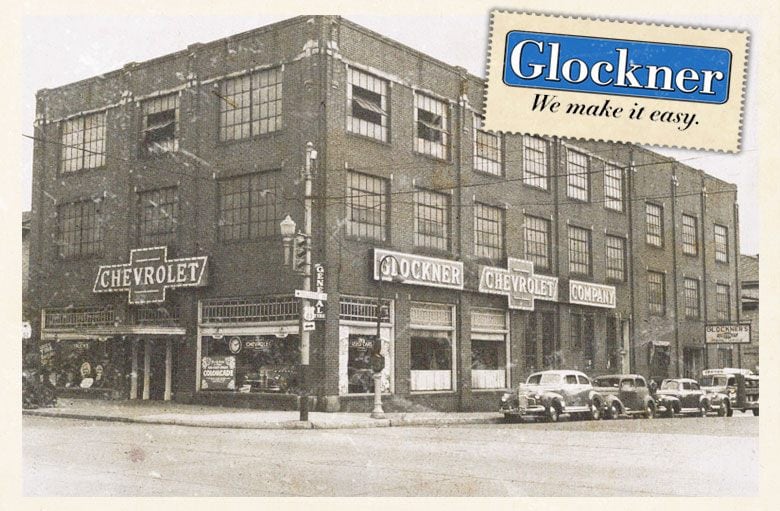 "I have no bargains to offer, except in the sense of good goods at reasonable prices and a strong guarantee! When you buy from me, you have the assurance that I am right here to make anything right that isn't."

- Alexander Glockner, 1904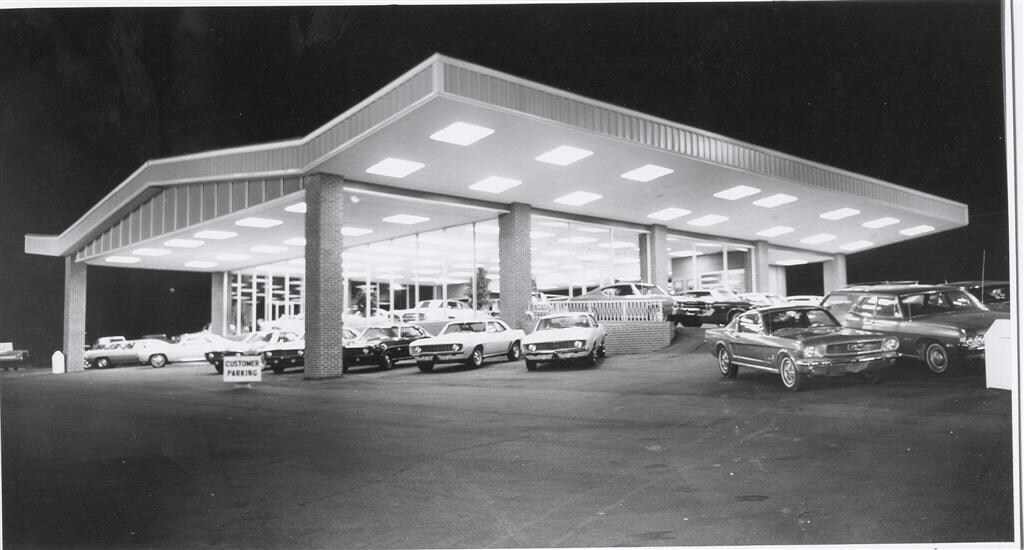 Related Ventures
Through his vision, Ebby expanded the Glockner Family of Dealerships to include
heavy truck and trailer sales,
as well as an oil distributorship and leasing agency. 
Quality Car & Truck Leasing
 has been in business for more than 50 years making it the oldest lease company in the state. 
Glockner Oil Company
 , founded in 1968, has expanded from Piketon, Ohio into Columbus and Cincinnati.
Ebby's son Andy came into the business in 1975 and converted a failed Porsche, VW and Audi store into a successful
Honda
 and
Toyota
  store. Since Ebby's retirement in 1982, Andy has been at the helm, continuing to grow both the family business and developing its people and processes.  Andy established
Rosemount City Insurance Agency
  in 1974. In 1989, Andy began Glockner Auto Credit in order to help good people facing bad situations reestablish their credit while driving a nicer, newer car. Always a forward thinker, the
Glockner Auto Credit
 slogan reads: "We finance your future, not your past".
In September of 2013 the Glockner Family added the Ford brand to their already impressive line up when they acquired
South Point Ford
.
In 2015, the Glockner Family opened
Glockner of Ironton
, a Chevrolet, GMC and Buick dealership.
Most recently, just in 2016, the Glockner family added yet another dealership to their repertoire: Glockner of Ashland, Kentucky.
Glockner of Ashland
represents the Chrysler, Dodge, Jeep and RAM brands.
Glockner has grown from a single car lot in Rosemount to an impressive operation with locations in Portsmouth, Ironton, South Point, Waverly, Jackson, Chillicothe and Ashland, Ky.  Presently, the Glockner Family of Dealerships employees more than 430 of your friends and neighbors.

The Future of Glockner
As the sixth generation of Glockner active in the business, Tim, Joe and Mike are poised for the future to grow the enterprise.  Our generation, just like the first, is proud to be part of this community and to serve the transportation needs of its citizens.  We are pleased to provide a complete transportation solution from sales to service and repair, lubricants and fuel, financing and insurance.

Shop with Glockner today or call us at 866-225-8318. Not only will we get you on the road in your new vehicle, we will remain right alongside of you for the course of your journey.