---
Imagine spending 40 minutes at our dealership, 
instead of 4 hours with the other guys.
---
Car buying shouldn't take that long, or be that complicated. 
And there DEFINITELY shouldn't be any surprises or hidden fees when you get to the dealership. (Yes, there are still dealerships out there doing that)
So now, you can calculate your car payment, value your trade-in, 
and even apply for financing, r
ight here on 
Glockner.com.
Just follow these simple steps: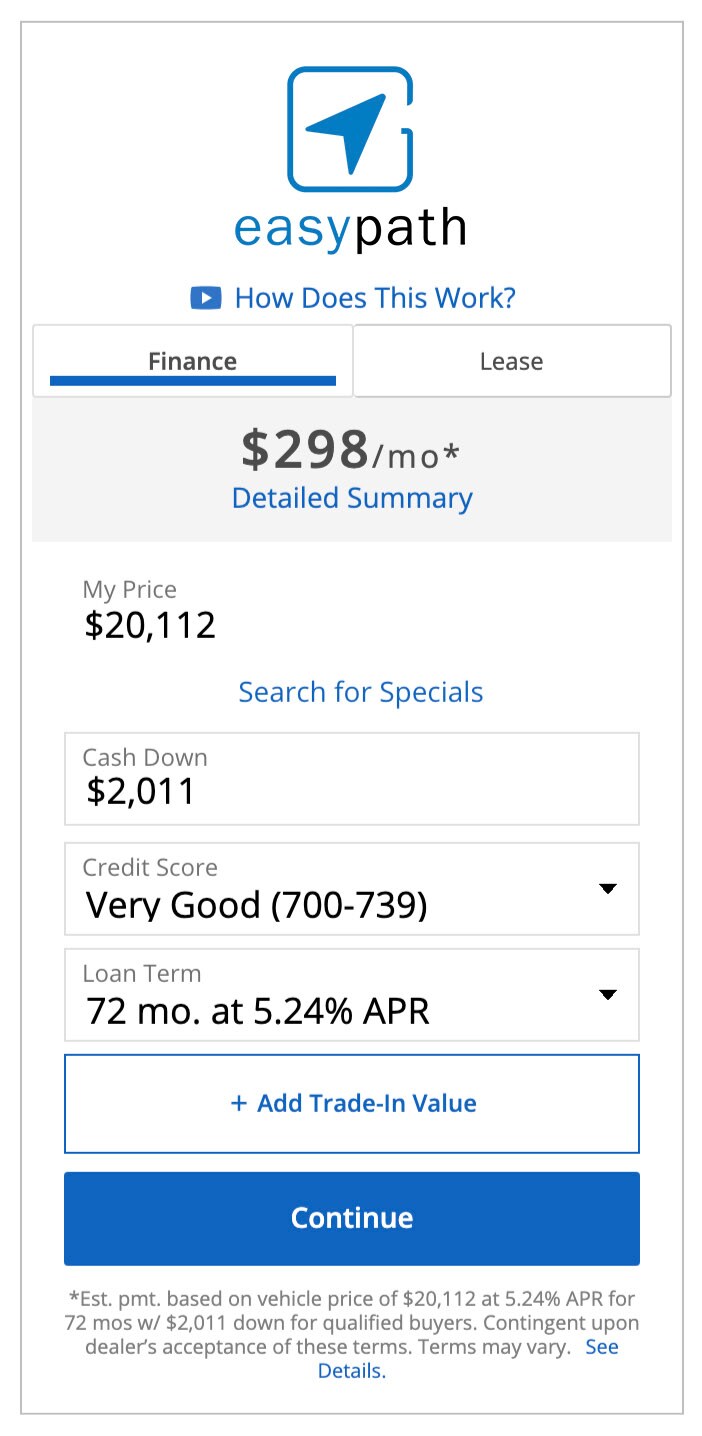 Step 1: Choose Your Vehicle
Start on our homepage to search our huge selection of New and
Used cars, trucks, and SUVs.

Step 2: Calculate Your Payment
Once you're on the vehicle details page for the vehicle of your choice, scroll down the page until you see the easypath online purchase tool. Here you can select your cash down, credit score, and loan term to find the payment that works best for you.

Step 3: Value Your Trade-In
Are you trading in your current vehicle for savings on your new purchase? Our
state-of-the-art online tool uses Kelley Blue Book to give a fair and accurate
estimate on your current vehicle.

Step 4: Apply for Credit

Now that you know what you want to pay, the next step is getting the financing needed to make it all happen. Our long term relationships with over 25 local banks and lenders, allows us to offer you the most competitive rates you can find.
Step 5: Submit Your Deal
When you press submit you'll get a detailed summary of your deal, and our sales team will reach out to connect with you! 

Shop New or Used to get started!